HVAC / Insulation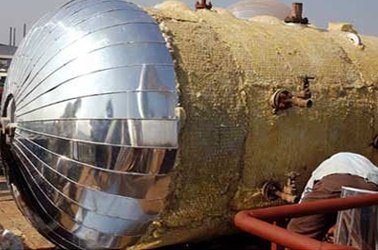 Over the years, VEUS has built up a substantial reputation and is actively engaged in turnkey projects in fields such as HVAC, Waste Heat Recovery System, and Hot water Generator, Steam Boilers and Thermic fluid heaters.
Hot and cold Insulation of Vessels and Pipelines
Description
ProRox PS 960 (ROCKWOOL 850) is a pre-formed stone wool pipe section.
Application
The sections are supplied split and hinged for easy snap-on assembly, and are suitable for the thermal and acoustic insulation of industrial pipe work.
Advantages
Excellent fit provides optimal performance

Easy to handle and to install

Wide range of diameters and insulation thicknesses

Suitable for use over stainless steel

For temperatures up to 350°C, a support construction is not generally necessary