ETP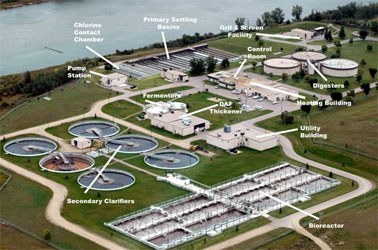 Effluent treatment plant is a tailor made facility based on the requirement of the client, location, across different verticals and various geography. Every plant is state-of-the-art, modern facility designed for performance, safety, and environmental sustainability. We are proud to promote ourselves as one of the best company to deal with different source of effluent and to provide the most convincing design to the challenging effluents often.
Zero Liquid Discharge (ZLD) system describes a process that completely eliminates liquid discharge from a system. The goal of any well-designed ZLD system is to minimize the volume of wastewater that requires treatment, process wastewater in an economically feasible manner.ZLD systems employ the most advanced wastewater treatment technologies to purify and recycle virtually all of the wastewater produced. We offer equipments for industrial and municipal plants to effectively reuse their wastewater effluent in order to achieve zero liquid discharge.
Sewage Treatment Plant is a facility designed to treat the liquid waste from domestic and commercial sources and to remove materials that damage water quality and compromise public health and safety when discharged into water receiving systems / treating to fit for recycling. GET cares this and made its objective to produce an environmentally safe fluid waste and a solid waste suitable for disposal or reuse by adopting various technologies.